Mapon is an effective fleet management and asset tracking platform featuring a wide range of supported equipment as well as a number of integrations with third-party platforms and services. If the GPS tracking hardware you rely on is not supported on Mapon, you can use flespi in the middle to forward the telemetry data into the Mapon platform.
1. Create a unit in Mapon
Pick the "Flespi" device type

Server address field will show where to point your flespi stream

IMEI must be the same as the ident field in flespi
2. Create a device in flespi
Make sure you have a proper channel in your flespi account (Telematics hub -> Channels) that corresponds the device protocol

Navigate to Telematics hub -> Devices -> "+" to add a new device

Pick the device type of your GPS tracker from the dropdown and specify your GPS tracker's IMEI in the ident field.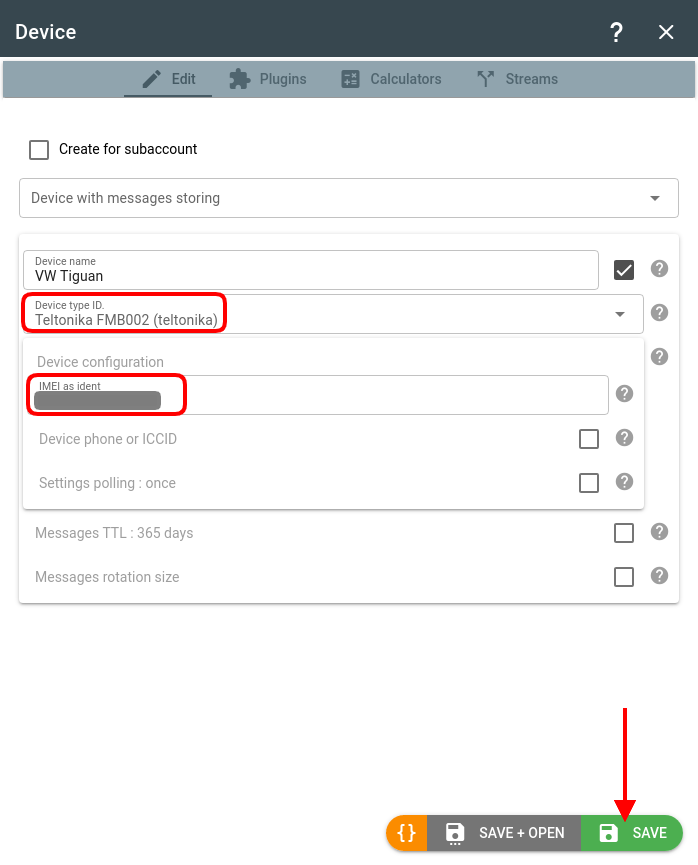 3. Configure a stream in flespi
When in the flespi panel, navigate to Telematics hub -> Streams -> "+" to add a new stream

Protocol_id — mapon

If you use Wialon Hosting, the Host and Port values will be populated automatically once you pick the proper datacenter in the configuration dropdown. If you use Wialon Local, you should type in the dedicated Host and Port values manually.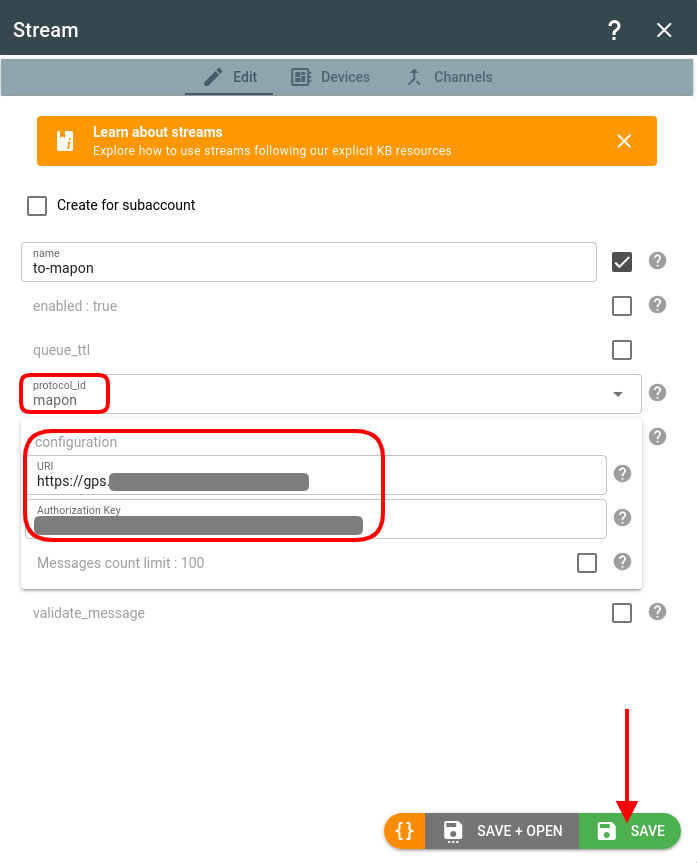 4. Subscribe the stream to the device
Once the stream is created, click on it to open settings.
Navigate to the Devices tab.
Click the green '+' button to pick the device to forward the data from.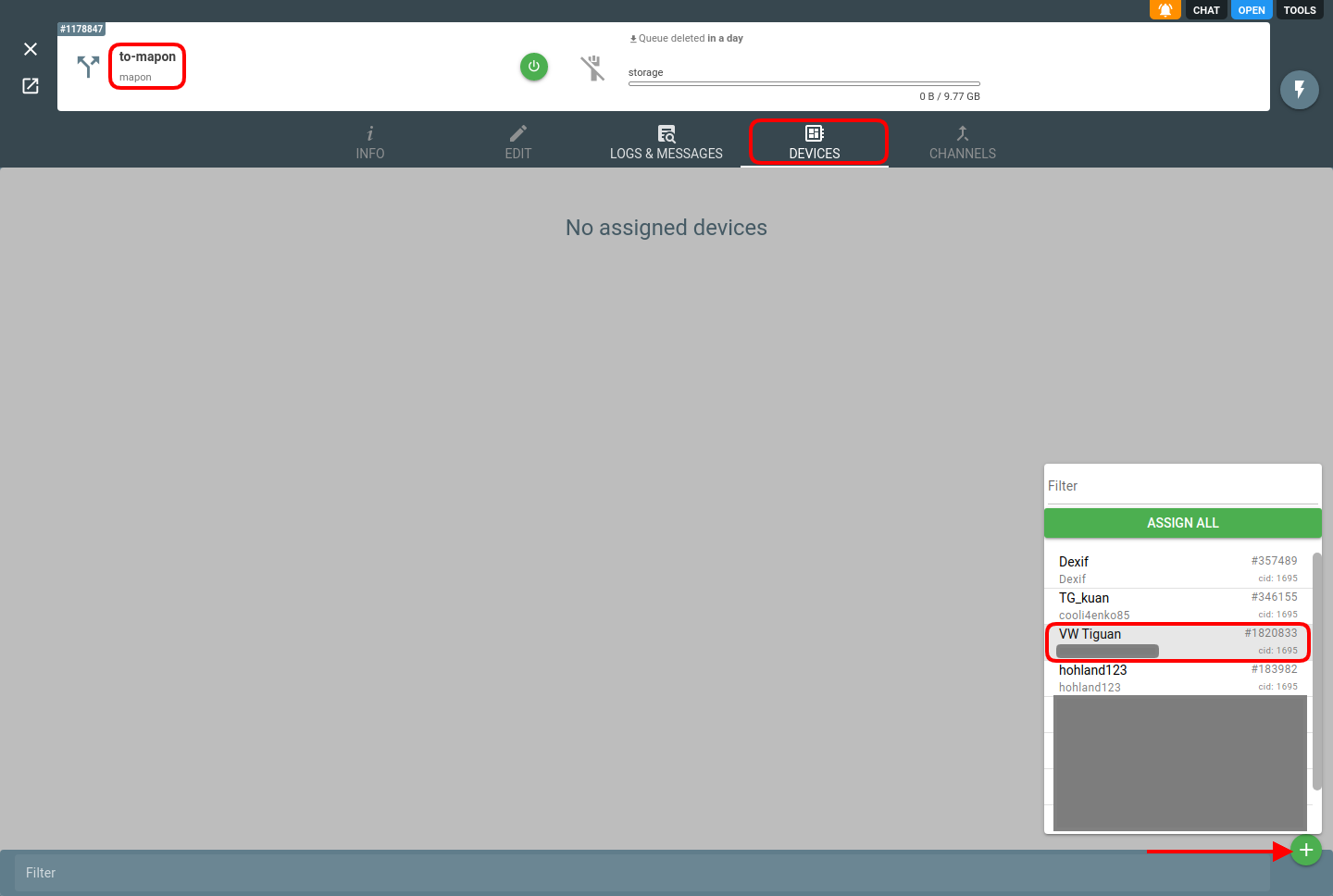 5. Check message delivery
If you see the "stream has sent messages" log records in the stream m tab, it means flespi started forwarding the data via the stream:

And you should now see your messages in the Mapon system.
---