Last week, I joined the largest online micromobility conference — Micromobility World 2023, hosted by Micromobility Industries. The event was packed with many compelling presentations that ranged from market overview to Rider's Choice Awards to thought-provoking observations around business opportunities and challenges in the space.
Before diving into the gist of what I learned, I want to share one cool feature that I was quite impressed with. It was called Speed Networking and allowed participants to randomly connect with other attendees of the conference and quickly explore the potential for business engagement (a 3-minute limit per connection helped keep conversations focused and productive)! It seemed like something that would add value to any business online gathering.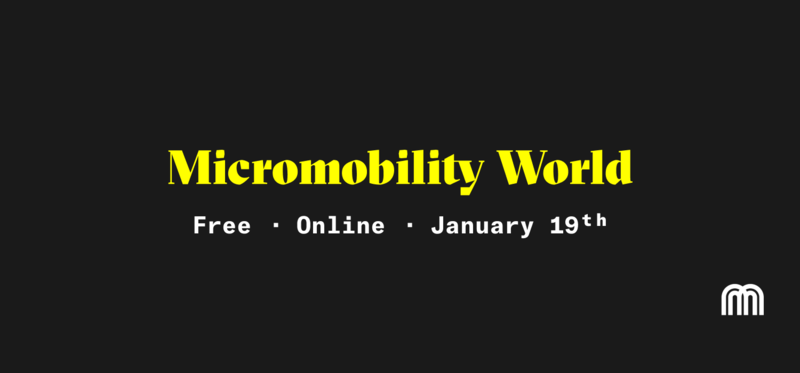 Industry
Prior to COVID-19 pandemic, between 2015 and 2019 the global micromobility industry saw an investment of around $7 billion. In 2020, at the height of the pandemic, the amount of capital invested dropped sharply. A great number of micromobility start-ups could not survive that year and went under. I remember doing my own research around the end of 2020 using LinkedIn's Sales Navigator tools. What came through as a very indicative metric of micromobility firms' health was their LinkedIn headcount over time. Going into the Q1 of 2020 the headcount for the majority of start-ups and established firms confidently and reliably trended up. By the middle of 2020 this trend completely reversed. Many firms exhibited a sharp drop in their headcount, with the substantial number going down to almost a zero in a matter of just several months, suggesting bankruptcy / going out of business. My own estimate, based on the data I reviewed, was that over 60-70% of micromobility businesses didn't survive the pandemic.
2021 saw a huge influx of investments, partially fueled by drastically reduced cost of capital and overall economic rebound in most industries. This was driven by the record low interest rates (and other forms of economic stimulation) that the governments imposed to help economies accelerate out of pandemic-imposed slowdown. A notable event of the year at which this dynamic culminated for the micromobility industry was scooter and bike sharing company Bird going public at the end of 2021 at a $2.3B valuation.
Year 2022 started with the very disturbing events in Eastern Europe, when Russia invaded Ukraine in February. This sent ripples across the world, driving up energy prices, producing record-high inflation across many sectors of the economy and contributing to the heightened anxiety around the future of the world (nuclear war risk has been a frighteningly relevant discussion topic lately). Interest rates and the cost of capital are up significantly, as a result of which venture capital financing largely dried up. A lot of start-ups are struggling or going out of business, just like in 2020. Bird's capitalization dropped to mere $70M at the time of this writing — almost 97% drop in valuation. Bankruptcy is a very real possibility for them.
So what are the prospects going forward? Kersten Heineke with the McKinsey's Center for Future Mobility in one of the opening presentations at the conference talked about a metric his firm calls micromobility value pools. I didn't catch a precise definition, but the gist was about the monetary value micromobility products and services generate. McKinsey's estimate is that such value pools amounted to $190B globally is 2021 and this figure will grow to $260B by 2025. This represents not a break-neck speed, but a solid and respectable 9% per annum. Key regions behind the growth are Europe, North America and Greater China.
Opportunities
According to further McKinsey's research presented, 70% of global customers would use micromobility for their daily commute. Flexibility is cited as the most common reason. Other top reasons include safety, price and lifestyle. At the same time, only 58% of consumers are satisfied with the availability of shared micromobility services in their vicinity. This translates into significant opportunities for the sharing operators to expand the geographic reach or for the new entrants to launch their own businesses.
At this time, many cities in Europe (in fact, over a 100) already have certain regulations in place that directly or indirectly support micromobility. The rationale for the city governments is typically centered around reducing traffic volume and improving the air quality by cutting down the carbon dioxide emissions. While Europe leads the charge with the micromobility, other cities globally are paying an increased attention to the benefits micromobility services can bring. Understanding the changing bureaucratic landscape and motivation of city governments, and even partnering with them to help them achieve their objectives, will make micromobility product and service providers more successful.
There were some other more concentrated opportunities laid out that are also worth mentioning. I feel they can help the whole ecosystem around micromobility develop:
Vince Cifani, CEO and founder of Canada-based Joyride presented some compelling revenue generating ideas for the micromobility sharing operators. The one that stood out for me the most was In-App Ads. Sharing service mobile app appears to be a great platform on which local businesses (coffee shops, barber shops, restaurants, convenience stores) could advertise to people who zip around on the rented bikes and scooters right in the proximity to their establishments. Given that turning a profit fast enough to survive is a challenge for many start-ups in the space, leveraging In-App ads could help accelerate their journey to profitability.
Sinah Truffat with Swobbee, a Europe-based start-up from Berlin, talked about their work creating battery swapping infrastructure. Shockingly, according to the figures Sinah presented, over 40% of revenue a sharing operator generates per ride goes towards charging costs (includes the cost of pickup/return of the scooter to/from the charging station). Swobbee's mission is to deliver a dense network of charging stations, which would allow the users themselves to swap out batteries. While a daunting mission from both the infrastructure scale needs and partnership deals with the OEMs and battery makers, its possible success could drastically improve the economics of the sharing service. Subsequently, it will drive a faster and more widespread adoption of micromobility.
Challenges
The bulk of challenges are related to the regulations. As highlighted in the previous section, regulations could greatly help if aligned with advancing micromobility. On the other hand, proliferation of scooters and bikes in the streets creates its own set of unique problems for the cities that lead regulators to limit their spread. Riding on the sidewalks, careless parking, dangerous and reckless driving are some of the reasons certain cities are taking a hard look at tightening regulations or even banning shared scooters and bikes altogether.
One of the latest examples that shows the tension is Paris mayor's decision to let the city voters decide if licenses granted to Tier, Dott, Lime should be extended or terminated altogether. The aforementioned problems, in addition to a tragic case of a pedestrian killed after being struck by an e-scooter rider in 2021, make people wonder if the negatives of scooter sharing outweigh the positives. The vote will take place in April 2023, and the whole industry will certainly watch very closely, as the outcome will set a precedent for other cities in Europe and beyond.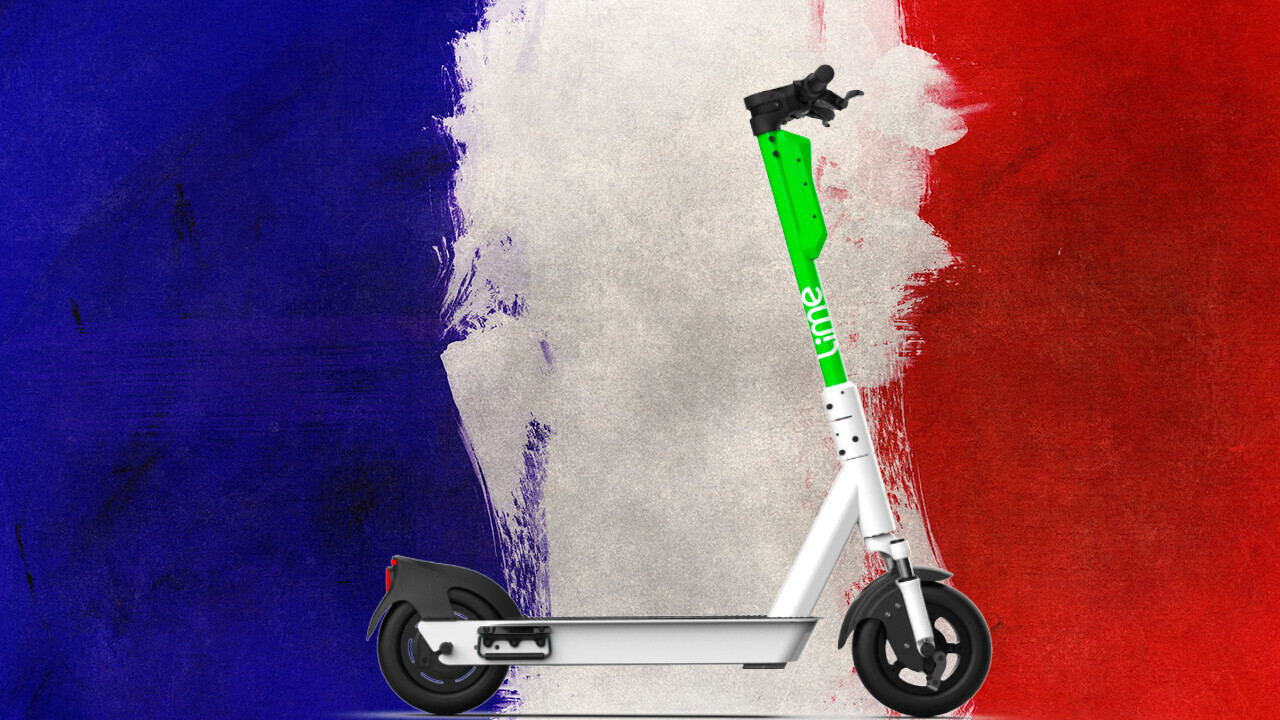 Scooter sharing businesses not only provide an easy way to use the micromobility mode of transportation, they also help promote and expose more people to this transportation option. Some folks may eventually decide to purchase and own their private micromobility vehicles, but leading to that is typically getting an initial user experience from booking a cheap ride on a sharing platform. This suggests that sharing businesses play a hugely important role in driving a wider adoption of micromobility.
While a sizable part of the market for shared micromobility is divided between the likes of Tier, Bird, Lime, Bolt, there's a significant and growing number of local operators that see opportunities in perhaps smaller, less dense urban markets and are going after them. They are hit with a lot of challenges — procuring IoT-enabled scooters, building operational software, designing user experience, obtaining insurance, and deploying a working and hopefully profitable operational model — all things combined make for a really daunting enterprise.
There is one type of micromobility vendors, whose aim is to significantly reduce the initial investment getting into sharing business. It's the companies that provide white label platform offerings and enable operators to launch their businesses much quicker and cheaper. Joyride, Atom Mobility, and flespi-powered Scootapi are good examples of such white label sharing platforms. They provide the software that is ready to go out of the box. It includes a customer app and operational software to run the business. They also tend to provide comprehensive training, a forum to share ideas with fellow operators on how to overcome obstacles and be successful, and sometimes resell bikes and scooters too.
At flespi, we do our part by providing a back-end on which one can build a fully functional sharing platform. Flespi enables data ingestion from a wide variety of scooter and bike IoTs (Okai, Omni, Teltonika, Fitrider, Segway Ninebot, Zimo, and others) and unifying data communication with the help of flexible APIs. Our services are used by white label micromobility software providers, as well as operators, who build their own custom platforms.
***
As micromobility inevitably transforms the way we move around the cities, flespi team is excited to build the innovative technology that enables a growing number of sharing operators to deliver safe, sustainable and efficient transportation to more and more people worldwide.
---
---