What is flespi?
In a word, flespi is a DIY IoT/Telematics Toolkit for anyone seeking to delegate the burden of device connectivity, protocols parsing, data exchange, etc. and focus on developing the business logic and maximizing the added value of the end product.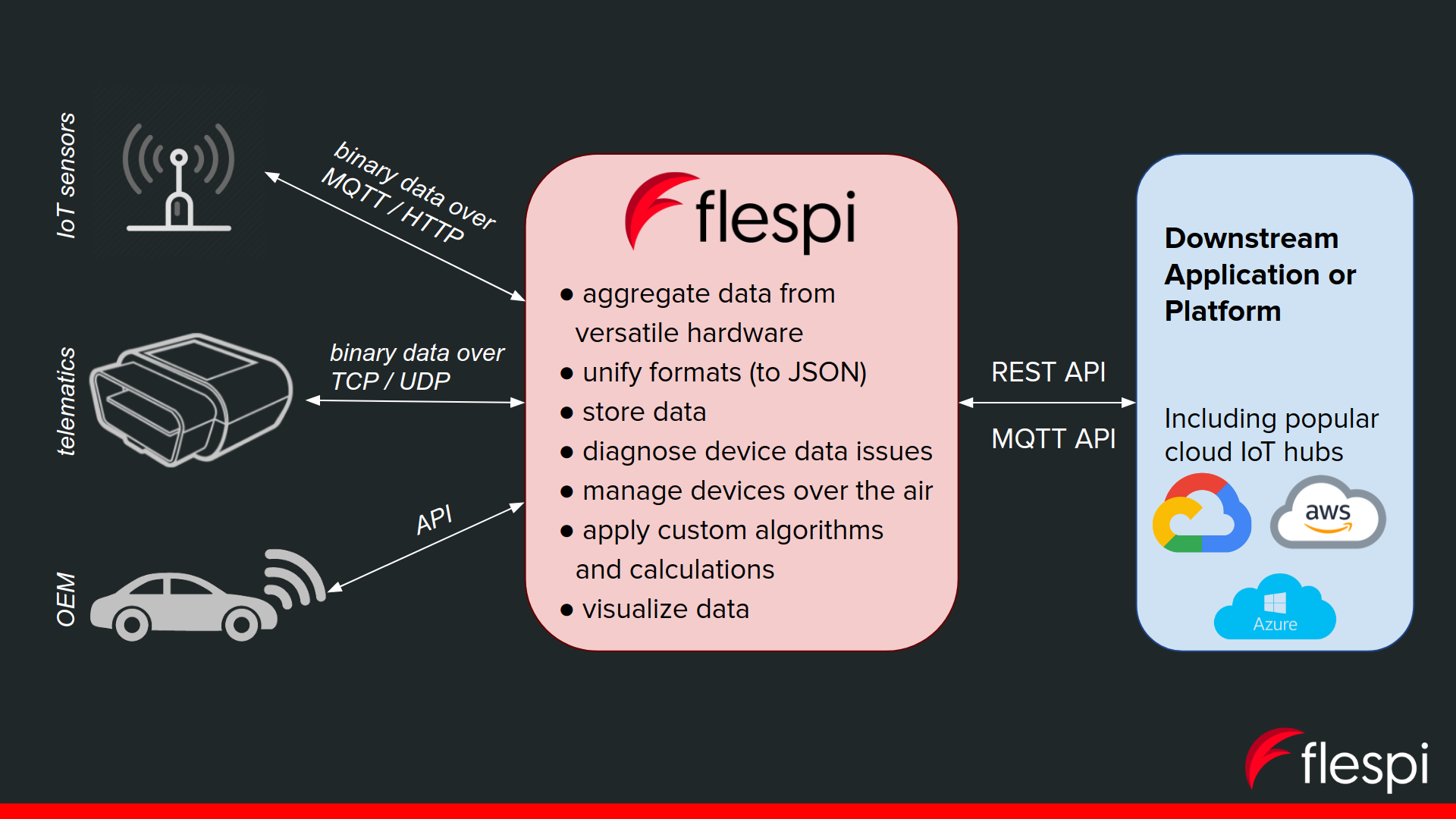 For whom?
We see flespi as a valuable asset for the following businesses:
IoT solutions development companies willing to take some burden off their shoulders
IoT / telematics hardware manufacturers building own platforms
IoT integrators / consultants looking for the suitable backend platform for their projects
Any companies willing to integrate IoT/telematics into their business.
To put it short, flespi is for tech-savvy guys.
If you don't match any of the above categories, but feel that flespi can help in your projects, we'd be happy to see you as our client and will assist you in all the ways possible.
With flespi you can
With flespi you don't
See the feature-rich map-based interface (but you can create one based on this open-source GPS tracking tool)
Get ready-made nicely-formatted reports (but you can build them)
Set up notifications (but you can code them)
I'm still not sure...
Learn more about flespi products, team, and ideas in our detailed presentation.