For whom?
To put it short, flespi is for tech-savvy guys:
IoT solutions development companies willing to take some burden off their shoulders
IoT / telematics hardware manufacturers building own platforms
IoT integrators / consultants looking for the suitable backend platform for their projects
Any companies willing to integrate IoT/telematics into their business.
If you don't match any of the above categories but feel that flespi can help in your projects, we'd be happy discuss your tasks and pains and guide you to the optinal solution.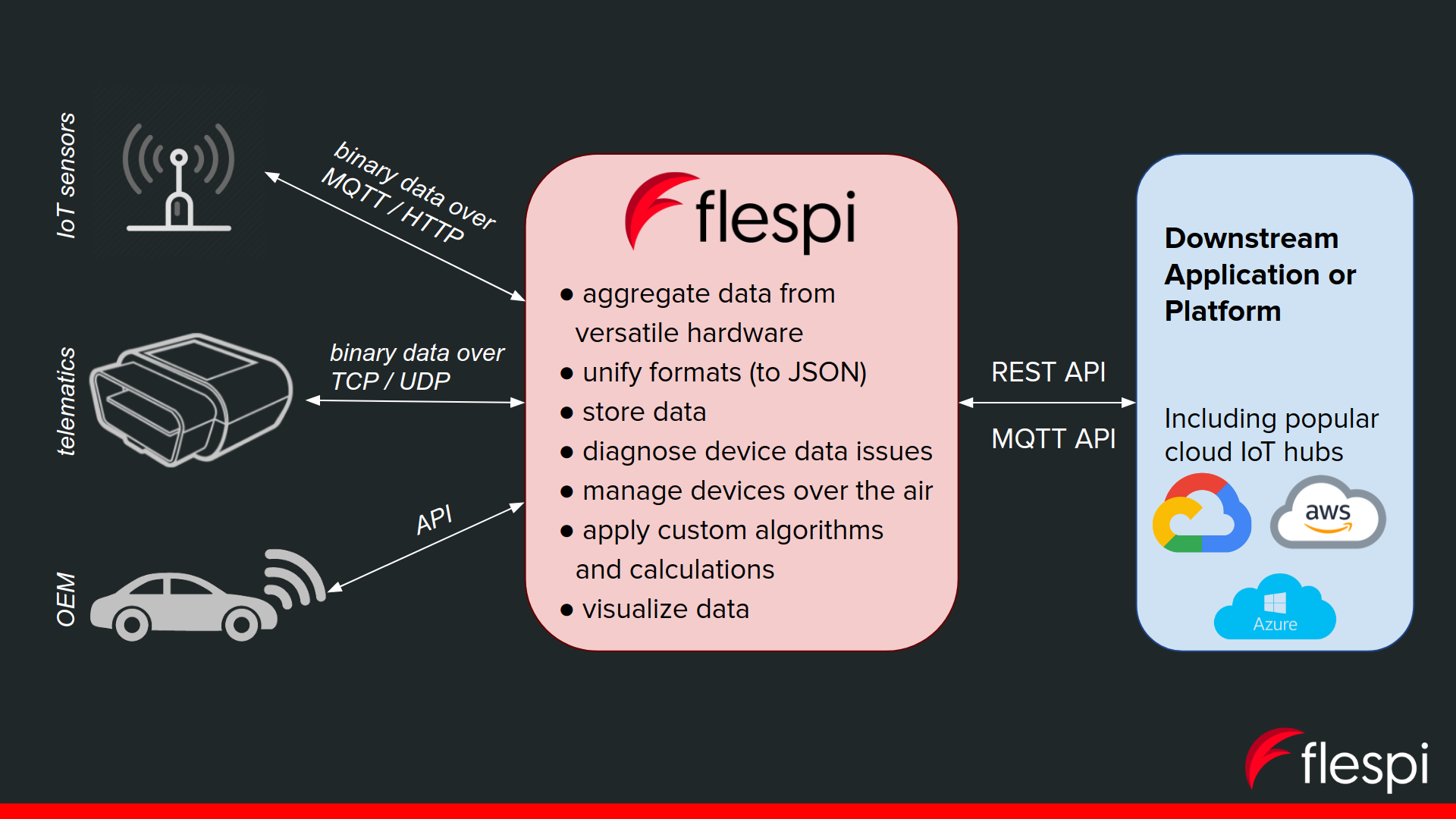 With flespi you can
With flespi you can't
I'm still not sure...
Learn more about flespi ecosystem, team, and principles in our detailed presentation.