The "msg-geofences" plugin type is used to detect if the position from a given device message is inside a specified list of geofences and add parameters with the status (true/false) and the geofence name to the device message. The plugin adds the name of the first hit geofence into the plugin.geofence.name parameter. The plugin.geofence.status parameter is set to "true" if any geofence is hit, otherwise it will carry "false".
Click on the "+" button in the Telematics Hub -> Plugins section to create a new plugin: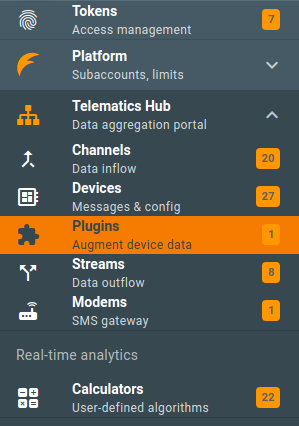 Let's define a new plugin to monitor geofence status: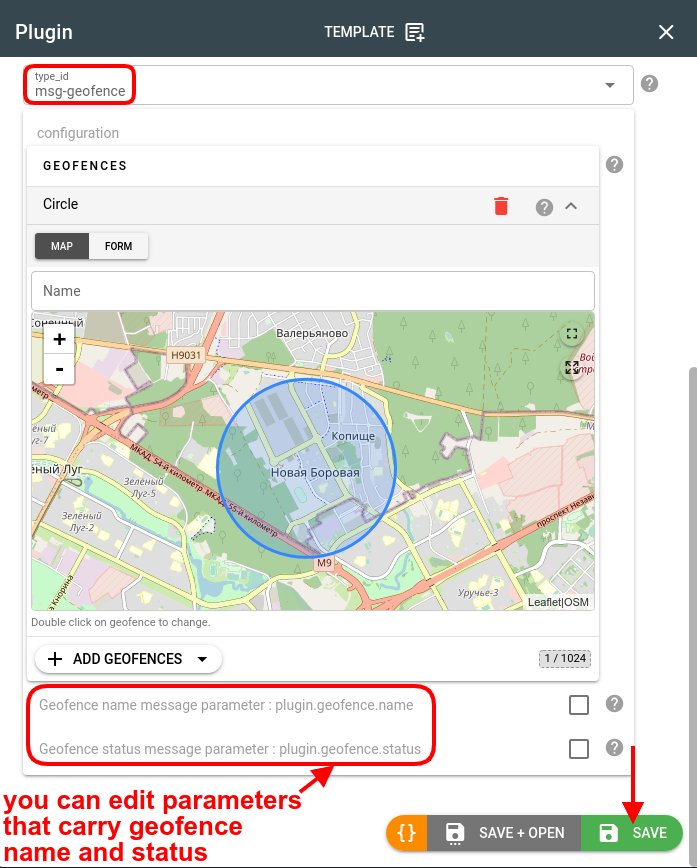 Note: you can add up to 1024 geofences into the plugin. If you need to check more than that, just create more "msg-geofences" plugins and assign them all to the device(s). If you use several plugins with geofences, you can add "$plugin.geofence.status==false" into their validate_message parameter to prevent overwriting - once some geofence in a given plugin is hit, other geofence plugins will not be checked.
Then we need to assign this plugin to the right devices. Go to the Plugins tab for the required device and click the "+" button: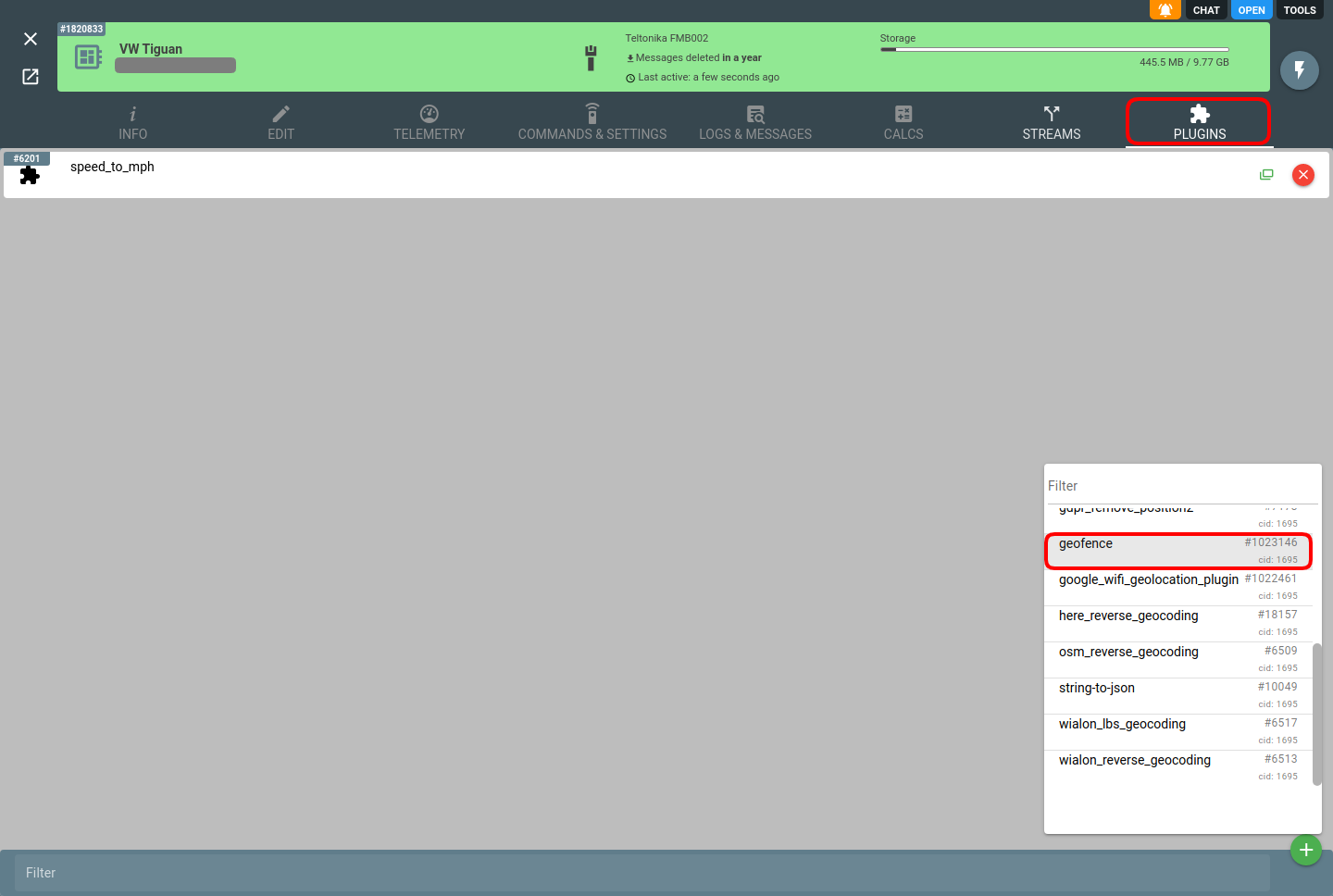 And then you should be able to see the geofence name and status fields in the new device messages. Go to the Logs & Messages tab for the given device to check: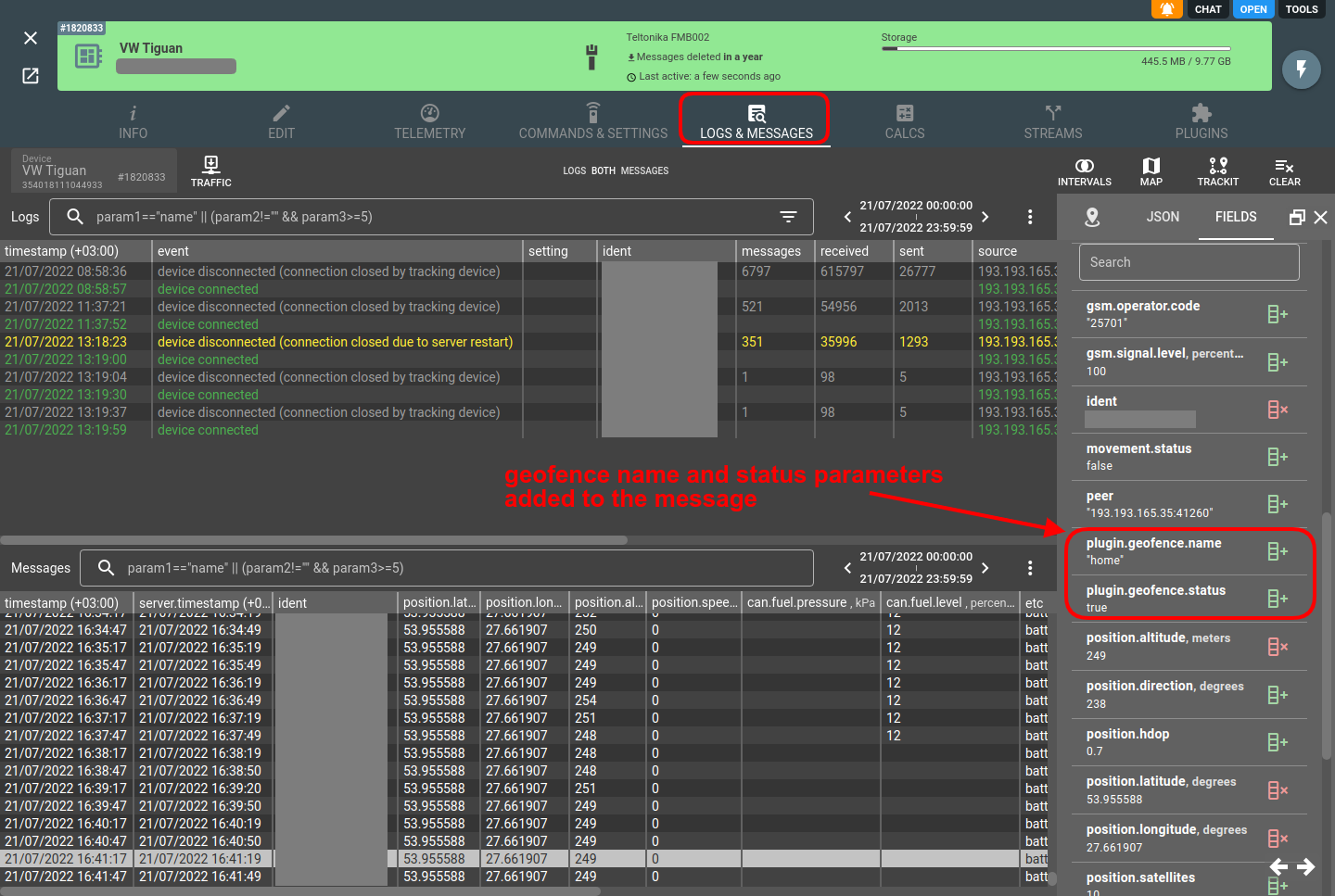 Done.
Change log
Subscribe to the geofence plugin change log to stay in sync with any updates.
More plugin types
Find a comprehensive list of available plugin types here.
---