Basic:
Registration
flespi is a Platform-as-a-Service (PaaS). One can create a free account by registering on https://flespi.io for EU region or https://ru.flespi.io for RU region using one of the following options:
social account (Facebook, Github, Google, Microsoft, Bitbucket)

email/password
First, you need to pick the region where all data for the given flespi account will be stored: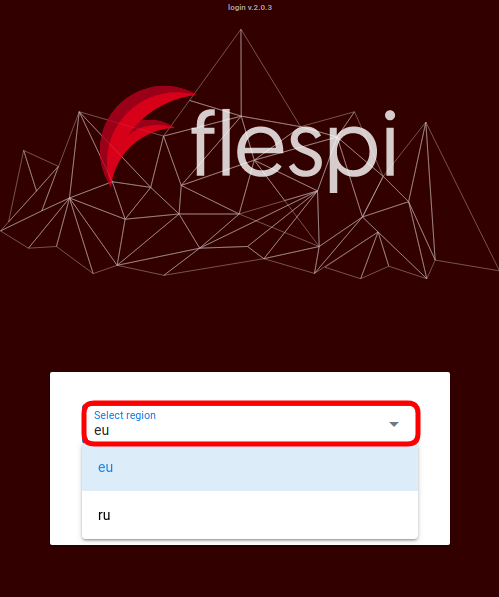 If you choose to register via email, you might need to wait a bit for the automatic login link.
Account settings
In the bottom left corner click on the Preferences item to open the settings tab. You can change the username seen in the support chat, set up the new email address and password for email authorization, subscribe for our monthly changelog, adjust the verbosity of the item lists to ensure comfortable webpage performance, and change the color scheme: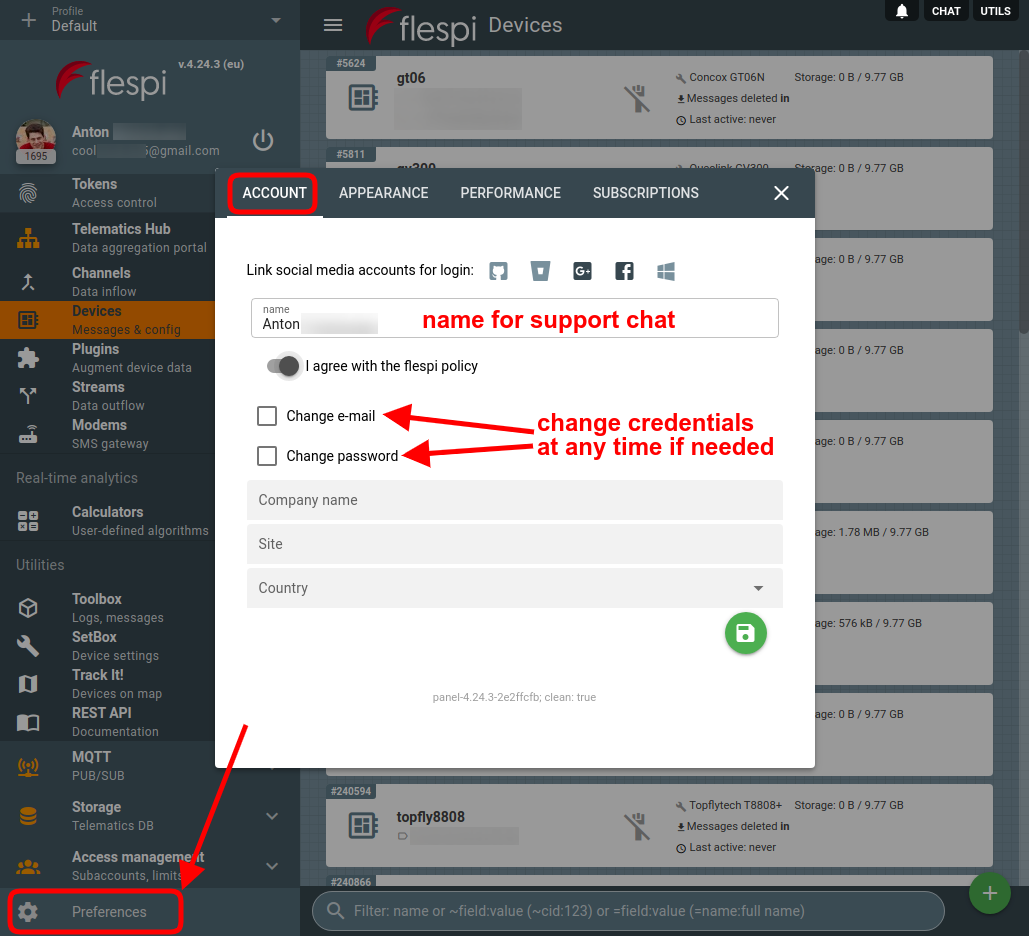 Tokens
In addition to UI mode at https://flespi.io, you can manipulate your account via API using HTTP REST requests or MQTT session. Both must be authorized with tokens. Tokens can be managed in the corresponding tab.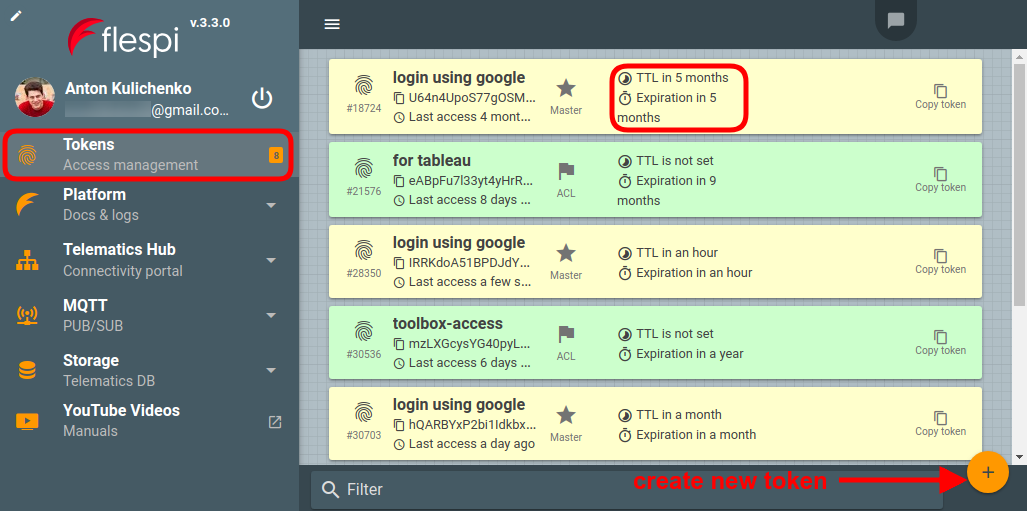 Advanced:
Note! Free accounts will be removed after two months of inactivity. In this case, you can create another account with the same email.
Several social accounts can be tied to one flespi account. This way you can minimize the risk of losing access to your flespi account. Or spread account access between several persons.
Account limits can be checked inside the flespi panel or via API.
---