Last week I had the pleasure to represent flespi at CES — Consumer Electronics Show 2022 in Las Vegas. I joined Gurtam's Wialon team as we exhibited at this global technology show. With mere weeks before the event numerous high-profile companies pulled out completely citing health concerns given a significant spike in COVID cases in the US and worldwide. Gurtam made a decision to stick with the show as long as CTA (the organizing company) moved forward with it. And I am glad we did. While not as busy as on a normal year, foot traffic nevertheless was decent; most of the visitors at our booth were focused on what they were looking for; and the booth team didn't waste time explaining telematics and IoT capabilities of Gurtam platforms to gadget seekers who mistakenly wandered away from Sony's TVs preloaded with NFT art, Samsung's foldable phones and LG's futuristic refrigerators that grow food inside.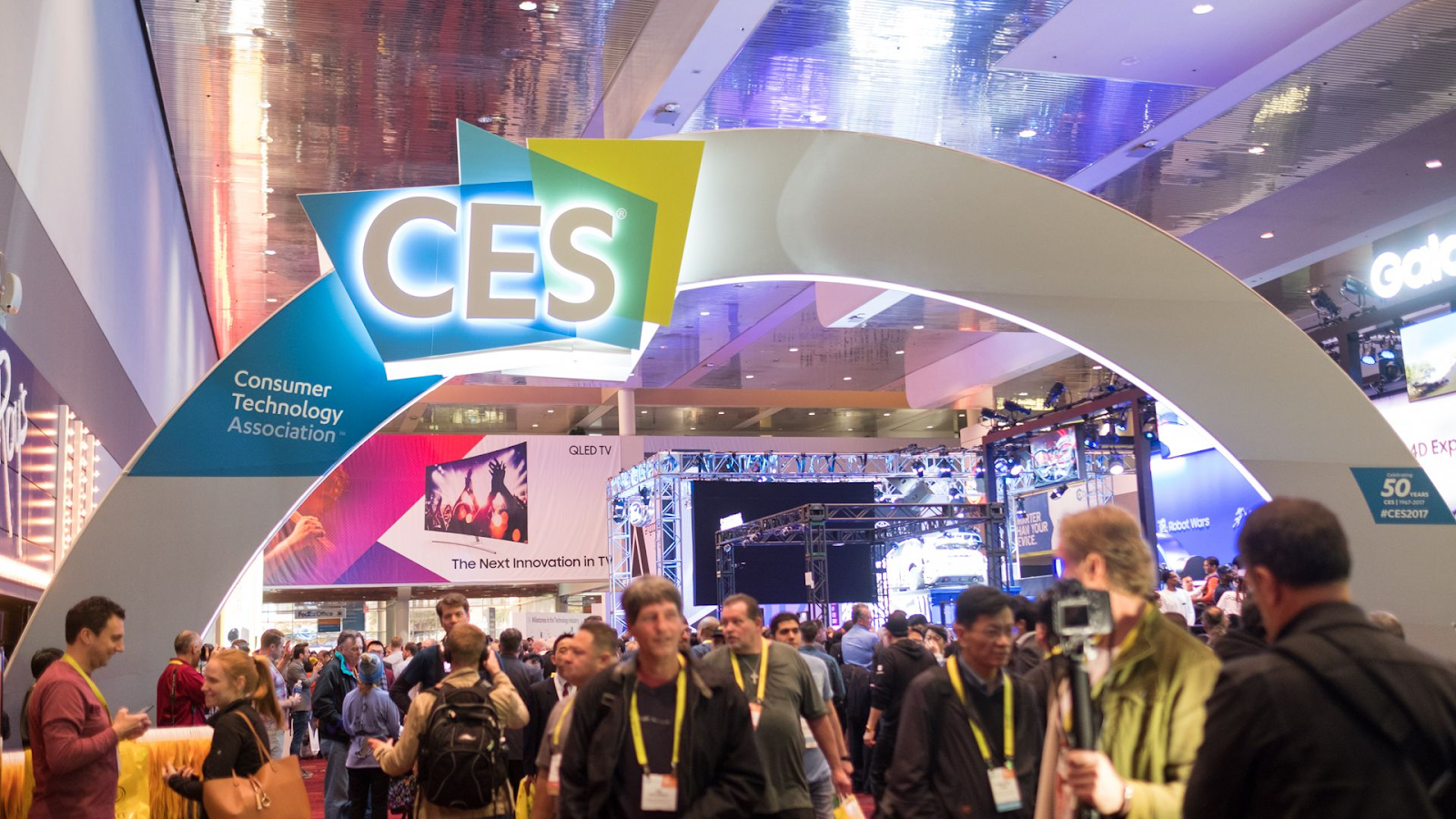 Digital technologies and the overall digitization trend dominated the exhibition. IoT was a major theme of the show alongside 5G, blockchain, artificial intelligence, and robotics. The digitization trend, as it applies to just about every industry, continues to gain momentum. To me, one of the most telling manifestations of that is the performance metrics of a global consulting firm Accenture, which was among the exhibitors. Accenture is massive with over 600K employees and $50 billion revenue booked in the fiscal year 2021. They consult across numerous industries — travel, banking, industrial, insurance, retail, utilities. A lot of their consulting services in the recent decade have been focused on technology-driven transformation. Their fiscal year 2022 (FY2022) started in September 2021. And just one quarter into the year they raised their FY2022 guidance from a 12-15% increase in revenue to 19-22%. Remember, that percentage applies to $50 billion baseline revenue for the previous year!
While certainly mind-boggling, this is not entirely surprising. There are lots of established large companies in travel, retail, utilities, etc., which had successfully competed and grown for decades without worrying much about digitizing their processes, products, and services. With the advent of ubiquitous and affordable wireless connectivity, the democratization of cloud computing, artificial intelligence, and machine learning, many established industries are being disrupted by emerging companies doing things in radically new ways. COVID-19 just accelerated this trend, which in turn generated high demand for technology-driven transformation help from Accenture, McKinsey, Bain, and some other large consultancies. Companies in the established industries are simply forced to jump on the digitization bandwagon in an attempt to reinvent themselves and stay relevant, as the world around them changes at an unprecedented pace.
We believe that flespi is well-positioned to take advantage of this digitization revolution. IoT and telematics technologies are important drivers of change. And flespi's comprehensive value proposition stands out in multiple ways. To name a few:
There are numerous documented use cases, and their variety and quantity are poised to expand rapidly in the years to come.
Now, flespi is an IoT/telematics platform. While it's a straightforward characterization of our product, it's often too broad to establish a clear understanding of our place in the IoT infrastructure of an end-to-end solution. New IoT platforms are mushrooming across the marketplace with growing intensity. After following the competitive landscape for some time and talking to many folks in the industry, including at this year's CES, I think IoT platforms can generally be put into one or several of the following categories:
Connectivity management

Device management

Application-enablement
Flespi first-and-foremost is an application-enablement platform with added emphasis on device management. It has no elements of connectivity management, which is normally provided by companies supplying IoT connectivity. This may seem a bit off-topic, but I felt compelled to add this clarification given the increasing saturation of IoT platforms.
***
I am excited about the level of interest flespi has generated at this year's CES. Representatives from numerous companies engaged in or contemplating IoT projects stopped by to learn more about what flespi brings to the table. It was refreshing to engage with those folks face-to-face as opposed to Google Team or Zoom. It was also a rare opportunity (unfortunately it is these days) to re-establish a human connection with many industry friends and partners. We are all hopeful that more of these opportunities will present themselves this year and beyond. Whether that happens or not, one thing is undeniably clear — COVID-accelerated digitization of just about every industry is happening now. And flespi is in the right place at the right time.
---
---