After 1.5 years after release, flespi is still an actively developing and changing platform. We carefully listen to requests from our customers and prospects and adapt our plans accordingly. To see if our view of the market needs is in line with the reality we asked all visitors to our department to respond to a survey and had a small talk with them to get more details. We ended up with a total of 24 talks and responses.
Even though the number of respondents in not highly representative, all of them are experienced telematics professionals, and being genuinely interested gave us quality answers.
Note: the Telematics conference is an event held by Gurtam company for its partner community which mainly consists of telematics service providers offering solutions based on Wialon fleet management platform.
Let us decode what the below voting means and what conclusions we were able to make.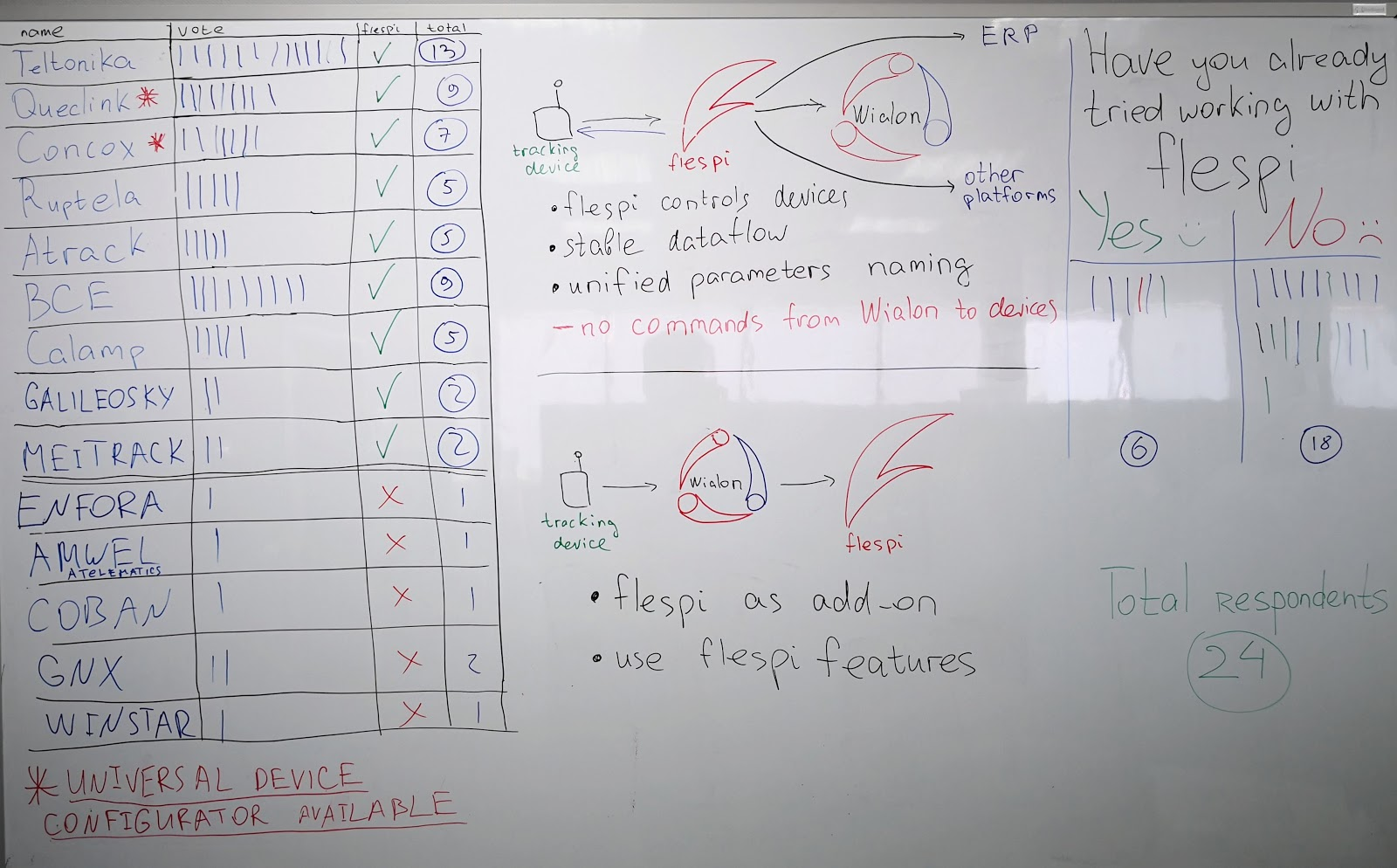 Trackers choice
Hardware preferences were the first item on the survey. Since we keep adding new protocols support into the flespi platform we wanted to see which device manufacturers are in demand. What we saw perfectly matches our vision — the top 9 tracker manufacturers preferred by the respondents are already supported in flespi (green ticks in the picture above). This means that 90% of these professionals can start using flespi straight away.
Familiarity with flespi
And some of them did. A third of the people coming into our room have already done some testing, pilots or projects with flespi. We were so happy to hear that! For the two-thirds that haven't yet experienced the joy of using flespi we drew a few schemes explaining how flespi can be used along with Wialon and what benefits it brings to the table.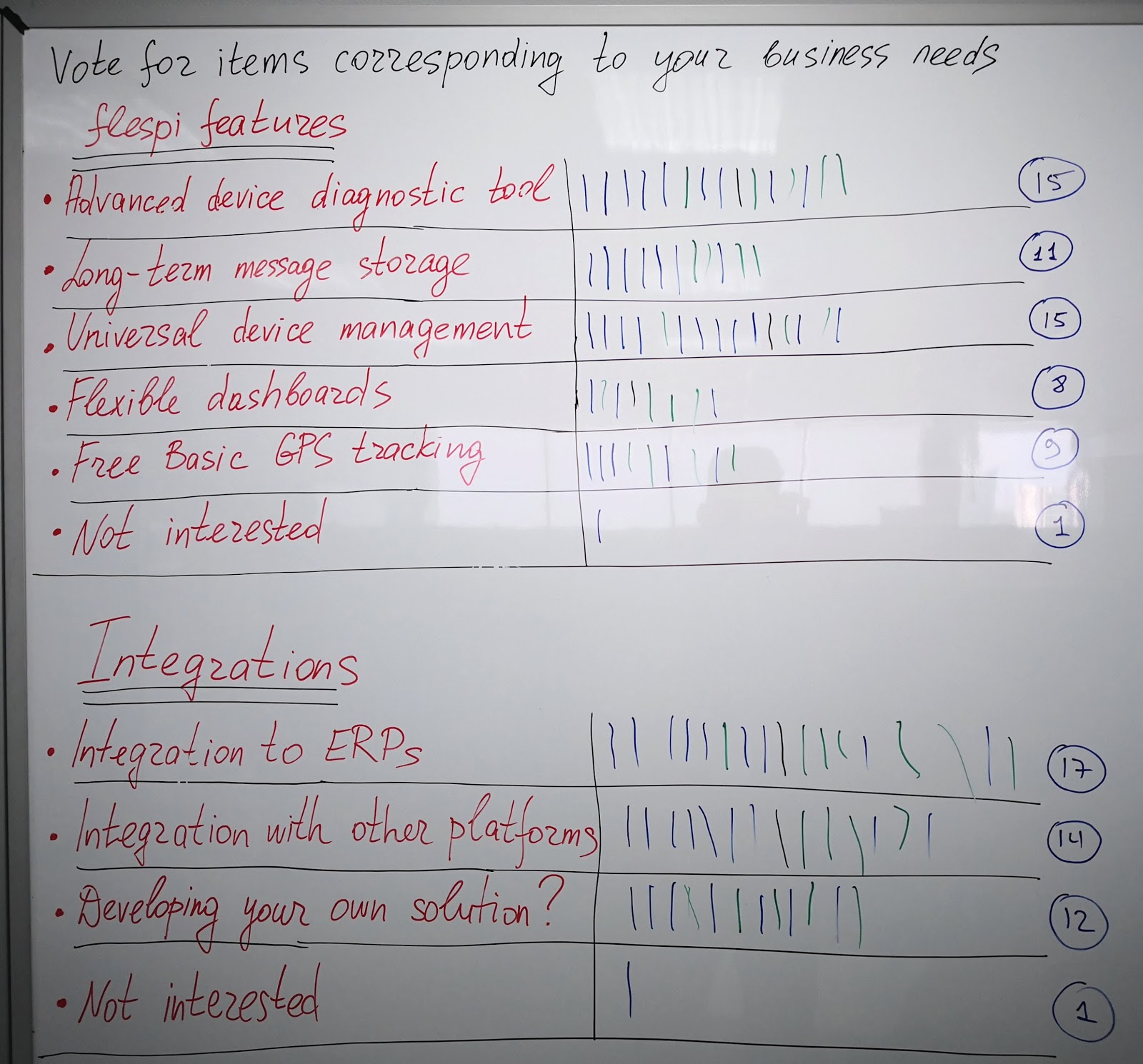 Features demanded
Next, we offered our attendees to specify the features that might be useful to their businesses (see the top list above). All of these features are already a part of flespi and, as you see, all of them had a decent level of interest with advanced diagnostics and universal device management heading the list with 62% seeing them as desirable. About a half mentioned the long-term storage for backup or archive as a nice-to-have feature. And about a third highlighted free GPS tracking and flexible dashboards in their wish-list.
Integrations wanted
Establishing connections between different platforms and services is one of our top priorities (and our REST API and MQTT API create favorable conditions for this). It's hard to have all the company needs satisfied by a standalone tool. The results in the bottom table confirm this — almost everyone needs some kind of integration to achieve their business goals. 71% need integration with the ERP systems to stay in sync with the global trend of having all company business activities aggregated into a single whole for analysis and decision-making. 58% do or are thinking of doing integrations with third-party platforms and a half has own projects that require collecting data from one or more sources to apply business logic to.
Our takeaways
If you see the pain no-one is addressing but many would be happy to see addressed, let us know and we'll evaluate its alignment with our vision.
---
---