What it takes to join the logistics hub
GEFCO is a global logistics and transportation company that will ensure the safe delivery of your freight by road, rail, ocean, or air and provide all accompanying services including customs, warehousing, packaging, and a lot more.
For a transportation company to work with GEFCO, it needs to perform the integration with their platform where they assign the loads to every single partner in each country.
Such integration should enable sending position data about all the trucks carrying GEFCO cargo. If the position is not coming properly, GEFCO will refuse to work with the given company.
Understandably, many transportation companies willing to partner with GEFCO may not employ software engineers capable of developing a solid integration. However, flespi has such engineers in abundance. That is why we created a special type of stream to forward all the necessary data from every single platform that the partner transportation companies use into the GEFCO platform.
How to configure a GEFCO stream
The dataflow is as follows:

The positional data from the partner transportation platform comes to the flespi channel.
Then you should create a dedicated flespi device for each vehicle in the fleet you want to forward data from.
Now we need to create a specialized GEFCO stream to establish a connection with the GEFCO platform and populate the required fields with the valid GEFCO partner credentials.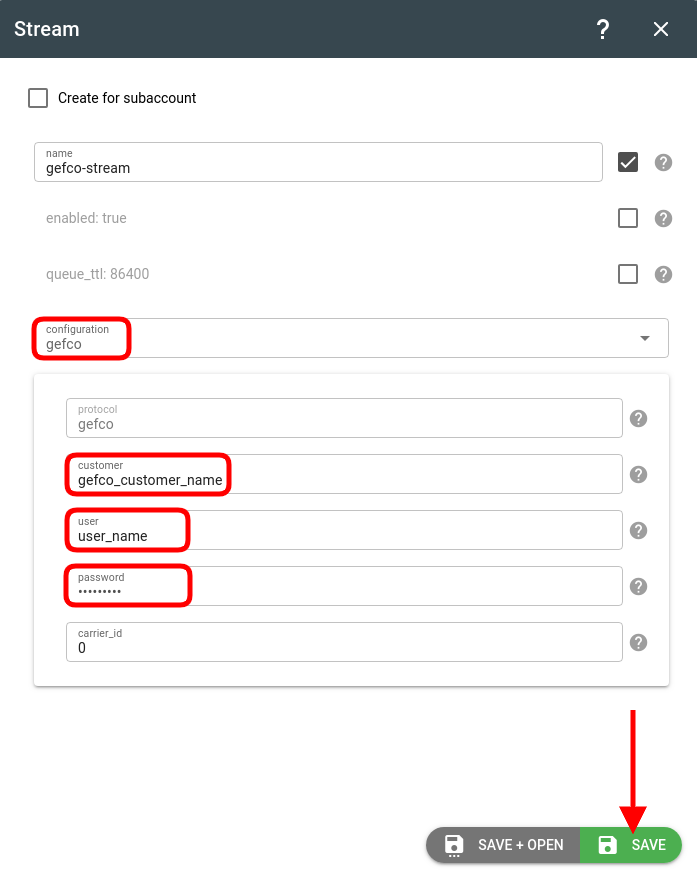 Now subscribe the stream to the specific devices that need to report their position to GEFCO, and you are all set.
Who are the ultimate beneficiaries
Truck companies willing to cooperate with GEFCO no longer need to worry about implementing the integration themselves — flespi has already done it for them. Thus, a substantial barrier to mutually beneficial cooperation with the major logistics company is axed out of the equation.
***
Easily ensuring visibility to their fleets positional data, transportation companies become transparent to the strategic partners, take responsibility for uninterrupted operations, and make the loads conveniently traceable by the customers.
If you realize the need for similar integration with other major platforms in the market and are ready to assist with testing, please shoot us a request.
---
---