---
Essentials
Important: You must have at least one channel to make your flespi devices work.
How devices work
Devices extend the functionality of channels in the following ways:
In terms of IoT, a registered device is a kind of thing twin in AWS IoT hub or device shadow in MS Azure IoT. Even if your physical device is offline, you can get its last telemetry and plan to send a command as soon as the device connects to flespi. Moreover, the device can be configured via SMS which allows you to force the device to do something.
How to create a device?
Devices API
To perform any operations with the devices, use the devices API.
Troubleshooting
In case of any issues, check the Logs & Messages tab on the device screen: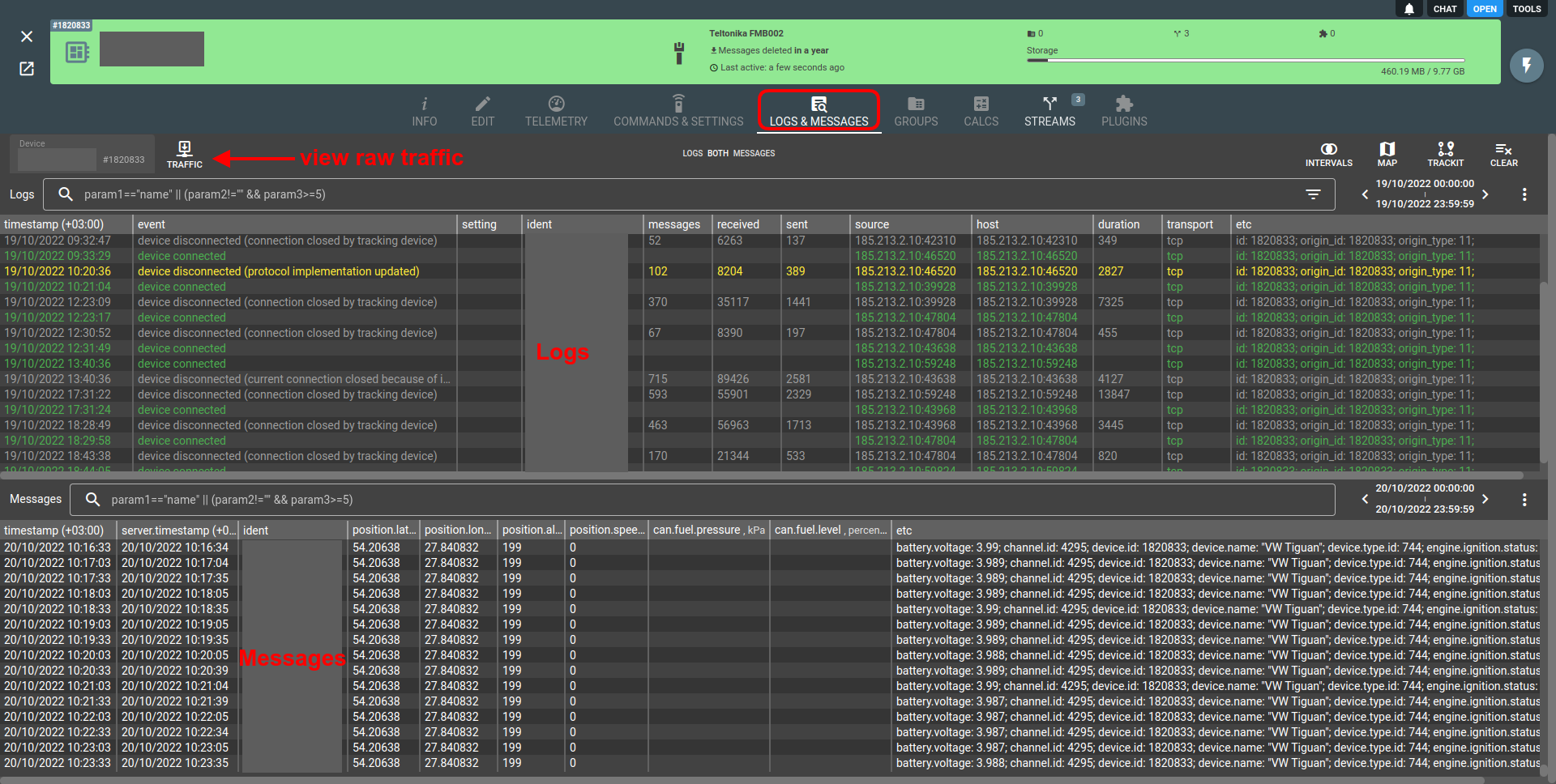 Use raw traffic viewer to investigate parsing issues.
What's next?
---