Wialon is a multifunctional fleet management system also used for mobile and stationary assets tracking. Both flepsi and Wialon are developed by Gurtam company. There are several use cases where flespi together with Wialon can be used together. Though, there are native ways to exchange data between these two platforms. To send data from Wialon to flespi you need to create a retranslator (of Wialon Retranslator type) on Wialon side and point it to IP:port of your flespi channel operated over Wialon Retranslator protocol.
Following is the guide on how to send data from flespi to Wialon. We assume that you already have the data coming to the flespi Telematics Hub.
1. Create unit in Wialon
New Unit device type must be "flespi gateway"

Server address field will show where to point your flespi stream

Unique ID must be the same as "ident" field in flespi

2. Configure stream in flespi
Configuration type — http

IP:port must be prefixed with http://

ident field must contain the value to be used as a Unique ID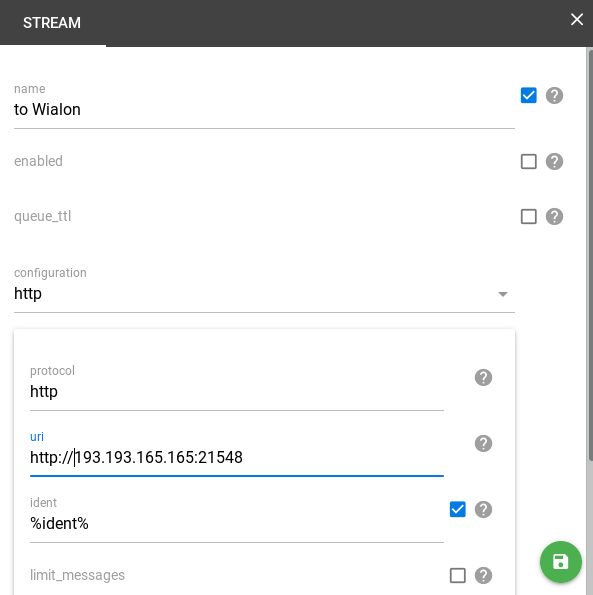 3. Subscribe the stream to the channel
Once the stream is created, click on it to open settings.
Navigate to the Subscriptions tab.
Click the chain links icon next to your Wialon Retranslator channel to say the stream to forward data from it.
4. Check message delivery
As soon as you'll see the "Stream has sent messages" log record in the stream Toolbox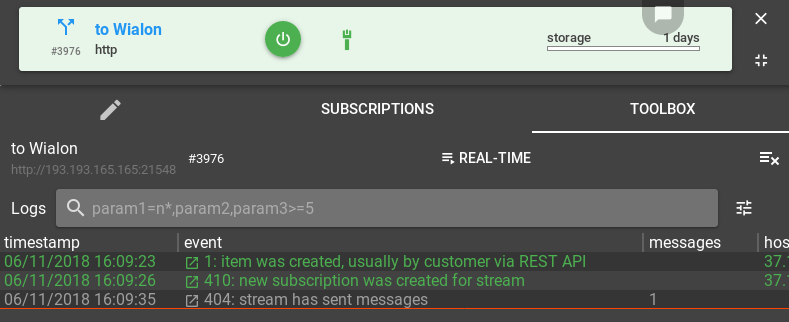 you should see your messages in Wialon system: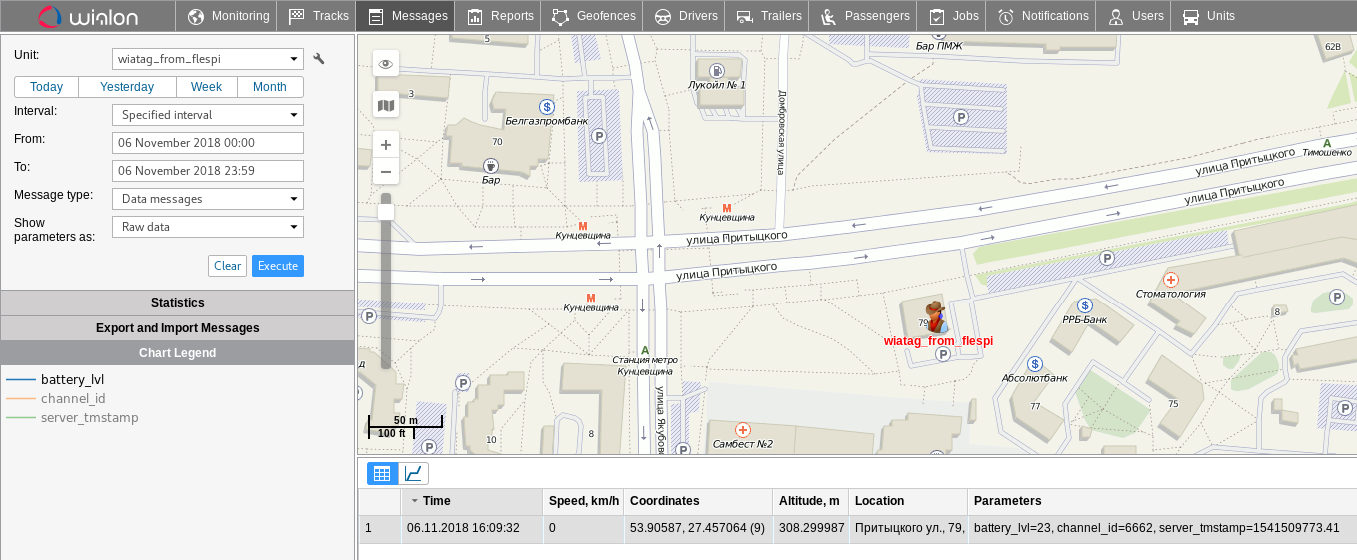 ---