Wialon is a multifunctional fleet management system also used for mobile and stationary assets tracking. Both flespi and Wialon are developed by the Gurtam company. There are several use cases where flespi together with Wialon can be used together. Though, there are native ways to exchange data between these two platforms. To send data from Wialon to flespi you need to create a retranslator (of the Wialon Retranslator type) on the Wialon side and point it to the domain name:port of your flespi channel operated over Wialon Retranslator protocol.
Following is the guide on how to send data from flespi to Wialon. We assume that you already have the data coming to the flespi Telematics Hub.
1. Create a unit in Wialon
New Unit device type must be "Device model (flespi)"

Server address field will show where to point your flespi stream

Unique ID must be the same as the ident field in flespi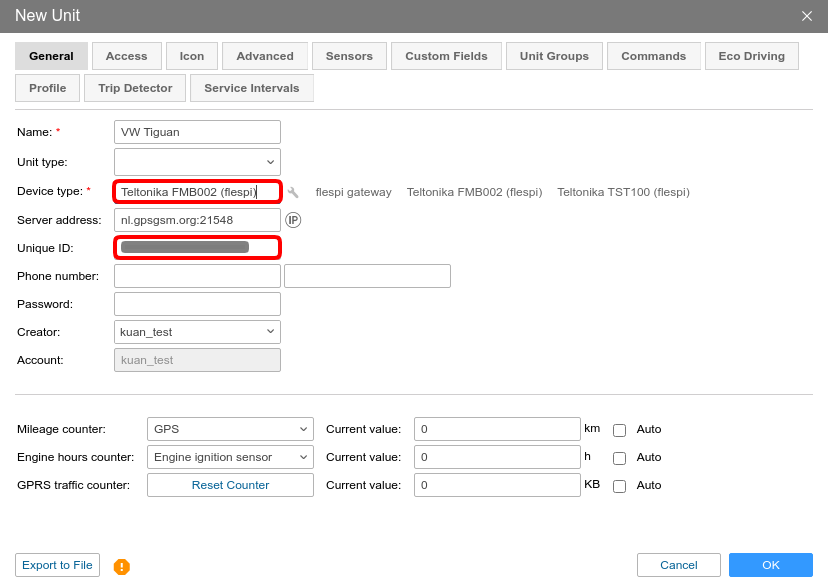 2. Create a device in flespi
Make sure you have a proper channel in your flespi account (Telematics hub -> Channels) that corresponds the device protocol

Navigate to Telematics hub -> Devices -> "+" to add a new device

Pick the device type of your GPS tracker from the dropdown and specify your GPS tracker's IMEI in the ident field.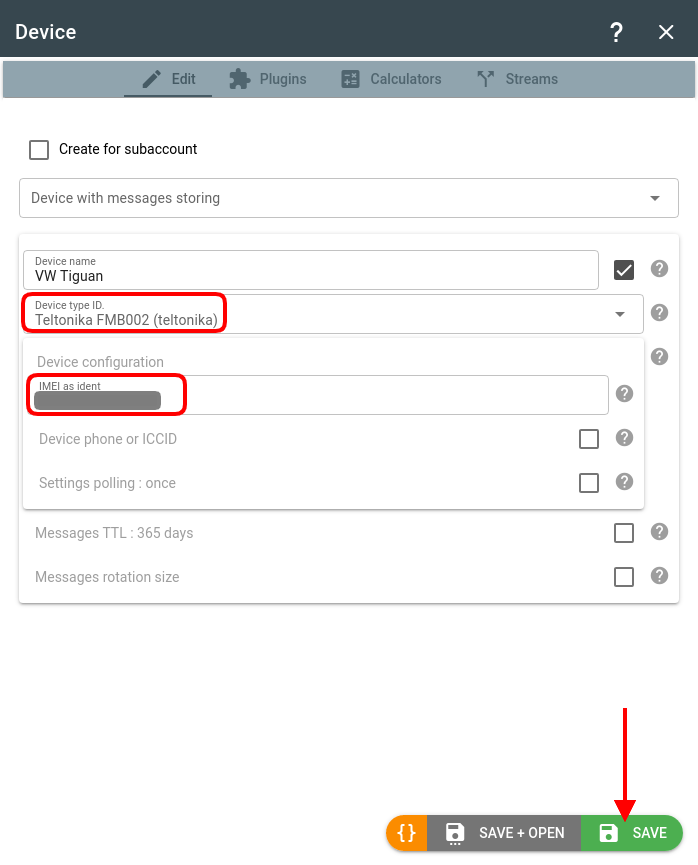 3. Configure a stream in flespi
When in the flespi panel, navigate to Telematics hub -> Streams -> "+" to add a new stream

Protocol_id — wialon_flespi_gateway

If you use Wialon Hosting, the Host and Port values will be populated automatically once you pick the proper datacenter in the configuration dropdown. If you use Wialon Local, you should type in the dedicated Host and Port values manually.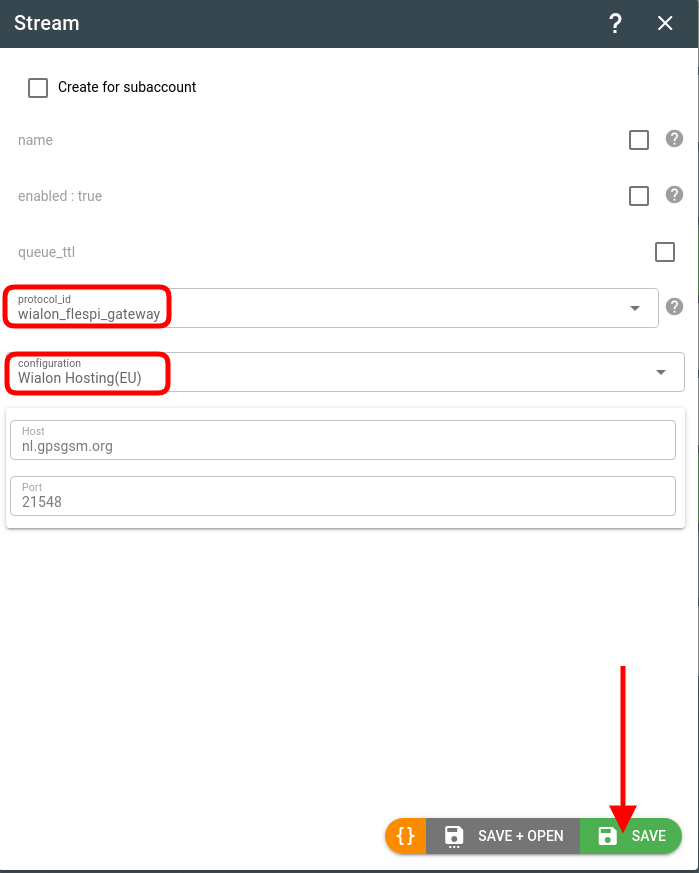 4. Subscribe the stream to the device
Once the stream is created, click on it to open settings.
Navigate to the Devices tab.
Click the green '+' button to pick the device to forward the data from.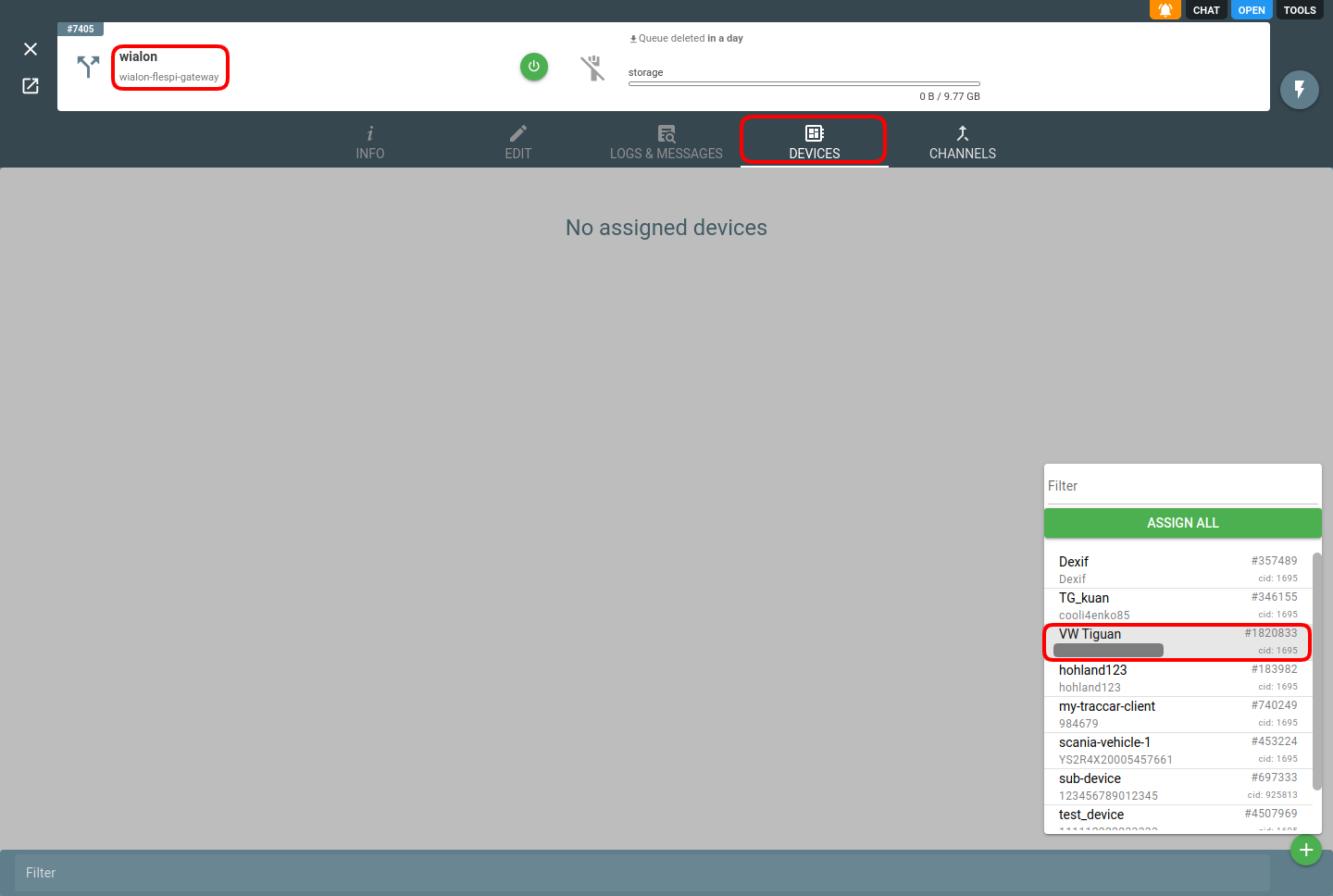 5. Check message delivery
If you see the "stream has sent messages" log records in the stream Logs & Messages tab, it means flespi started forwarding the data via the stream:

And you should now see your messages in the Wialon system: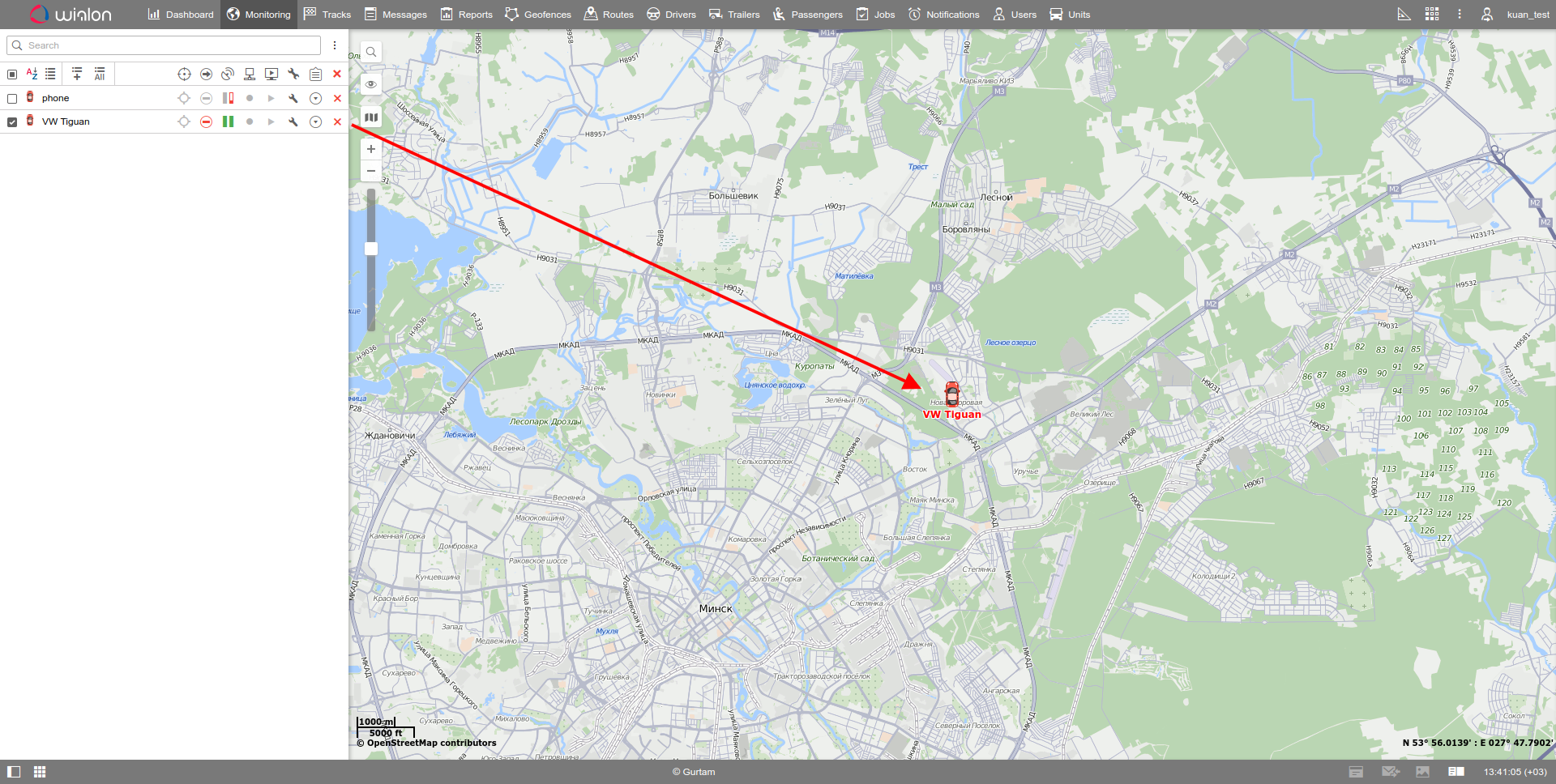 6. Send commands from Wialon
To enable device management (sending commands) for flespi devices from the Wialon side, you need to specify the valid flespi token in the CMS Manager: https://help.wialon.com/help/wialon-hosting/en/how-tos/commands/how-to-send-commands-from-wialon-to-flespi-devices.
Change log
To stay in sync with all improvements and changes to the Wialon stream, subscribe to the change log on the forum.
---