August was the hottest month of this year for the flespi team so far. And I don't mean the air temperature, but rather the activities we engaged in.
The month kicked off with the Gurtam Hackathon 2023, closely tied to flespi. 13 teams with 70+ participants dedicated two days to developing quick telematics solutions, with flespi being a core element of their projects. Our engineers manned the support frontlines, spending hours in chats and video calls to assist hackathon teams in crafting simple, swift, and efficient flespi-powered solutions.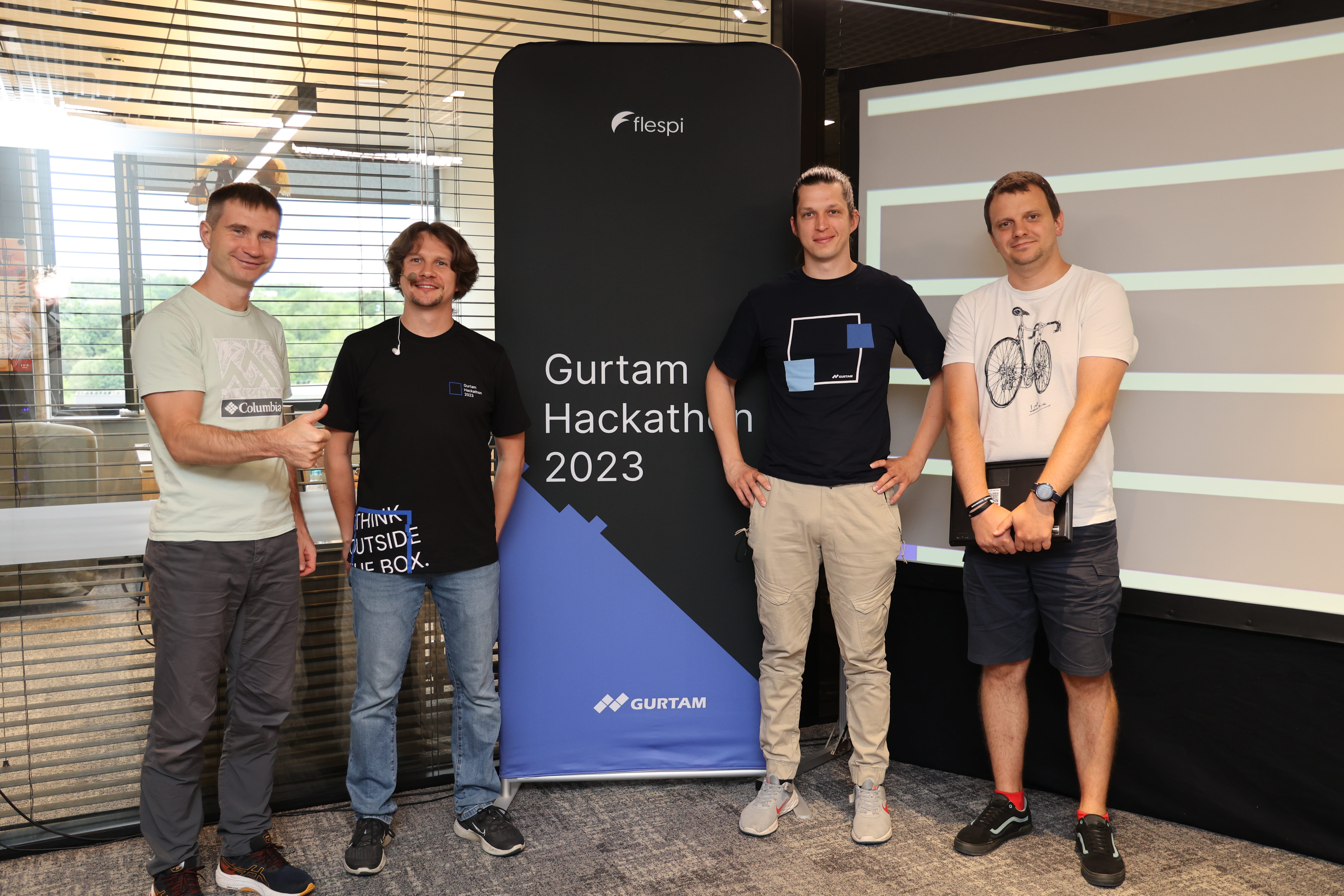 By Friday evening, as the hackathon was over and the results were announced, most of us were completely exhausted but happy at the same time. Flespi proved itself to be a very efficient component in telematic projects of any complexity, saving enormous amounts of time. It was intriguing to observe that some teams of more experienced developers who decided to use more familiar standard libraries for data storage actually wasted time compared to less experienced teams that followed our advice and relied on flespi HASD for data storage and events management, available for them instantly. You can read more details about the hackathon and its results through this link.
The hackathon, all the activities in preparation for our first conference, and even a big set of new functionalities we recently installed for the upcoming video telematics solution did not prevent us from finishing August with a solid and secure 100% uptime mark. We will do our best to maintain the same availability level further.
Conference preparation takes a lot of time from half of our team, with double workload on the remaining half. Now everything is organized with almost all seats already filled, and our speakers are finalizing their presentations and speeches. Courtyard Vilnius City Center has already run out of available rooms for our guests, but they have assured securing a few more additional rooms upon request. It will be a purely offline-only event, with no live streaming, and we have visitors traveling to Vilnius from all around the world - from South America to Australia with approximately 50% of our attendees located in Europe.
We expect that from September 11th to 15th, we will be unavailable for any communication in the flespi chat except in emergency situations. Please defer all inquiries to us until the week afterward, as our attention will be fully devoted to conference attendees.
Important updates we made in August include:
We implemented a warning in the channel/device log when part of the data in the message is not valid - like position information or bad timestamp. Previously, such messages were silently corrected.

We added media storage to the device which we will fill with pictures and video data from attached cameras. Storage growth may affect your monthly bill, please tune it appropriately if needed.

We integrated the support for devices using the Iridium satellite system and published instructions on how to merge data received through GSM and satellite modems into a single flespi device.
And a few more interesting articles we've just published:
In September, we will meet some of you in person in Vilnius and load you up with a huge set of information that you may already start converting into business. And for all the rest, probably starting from the beginning of October, we will begin revealing those interesting things and features that are already implemented, in progress, and also in our upcoming plans.
See you in Vilnius soon!
---
---