We are continuing our series of articles about the top GPS hardware manufacturers on the flespi platform. We've already covered Topflytech, Suntech, Atrack, Ruptela, and Concox.
Queclink is a leading IoT solutions company with 10+ years in the industry and 52+ million products delivered to 3,800+ clients across the globe. Queclink was ranked 2nd among Aftermarket Telematics Hardware Suppliers by Berg Insight in 2022. The company manufactures hardware to cater to virtually any industry - from agriculture to aviation, from micromobility to long-haul transportation. Striving to best meet customers' unique business needs, Queclink is always ready to go an extra mile providing a great level of customization on all stages from development to scalable product manufacturing, making sure R&D and supply chain resources turn the idea into an appealing cost-effective solution.
On the flespi platform, Queclink devices usually make it to the top 3 of the most connected trackers on a monthly basis. Overall, our customers connected 20,000+ Queclink devices to the flespi platform in 2022. Let's now take a closer look at which Queclink models were the most popular.
Models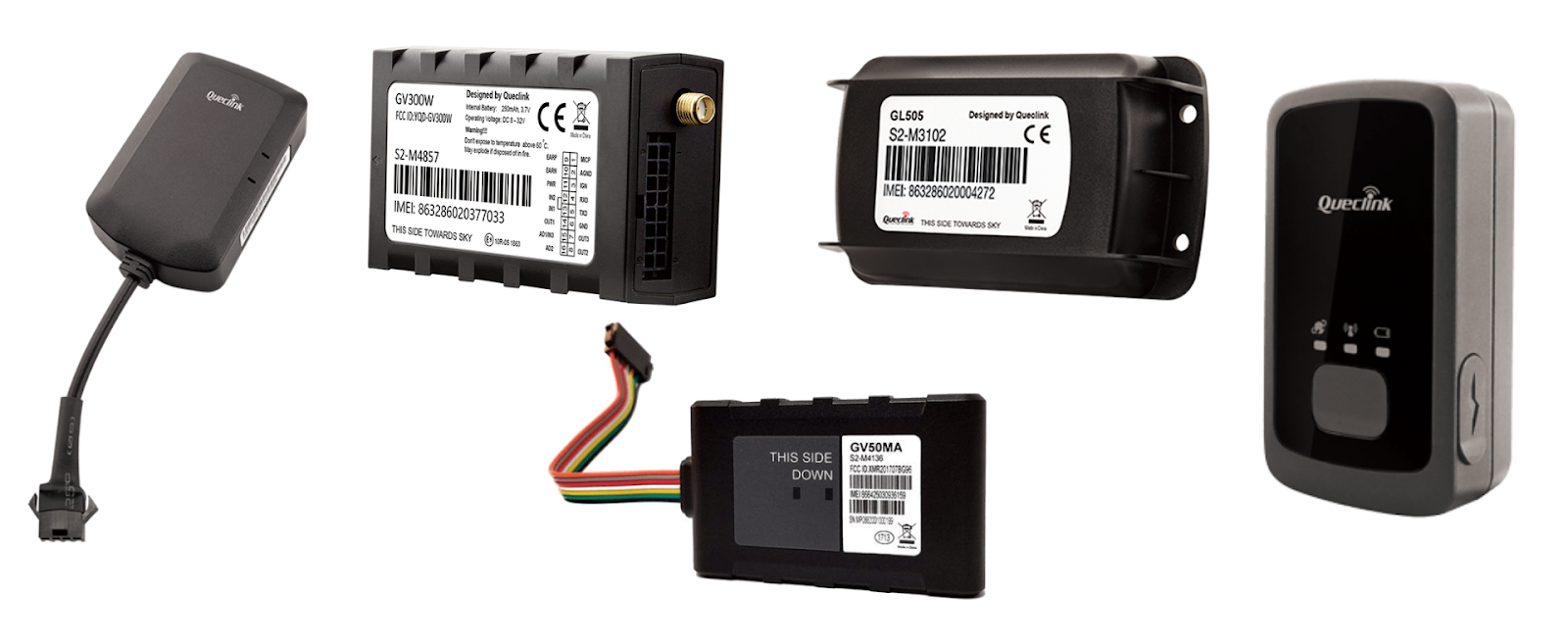 Notable features
The GL series GPS trackers show exceptional autonomous time and are among the best devices by this parameter on the market.

The GV series offers a wide range of vehicle GPS trackers, with GV50 models offering basic monitoring and GV300 (being the best-selling vehicle tracker) featuring multiple interfaces, including a RS232 serial port as well as digital and analog I/O.

The GV300W model was designed specifically for the North American region and along with GSM standard features WCDMA connectivity sometimes demanded in the area.

GL300 series received a 2022 IoT Evolution Product of the Year Award.
Expert opinion
We asked Vladimir Tihonchuk, a hardware specialist in Gurtam, to share his experience with the Queclink devices and where this hardware gained exceptional popularity:
My memories of Queclink started around the time the company was founded — in 2009. Then we integrated Queclink GL100 personal GPS tracker. After that, the number of models skyrocketed and currently makes up 79 models. The company is very prolific — the number of models lets the customer easily pick the one that fits their needs perfectly.

Of course, there are things that we as developers are not keen on - in particular, the fact that every series / model has their own version of the protocol. But we know Queclink is taking serious efforts to try and unify the specifications.

The Queclink devices feature excellent circuitry, excellent modems, and work like clockwork. The technical support is very responsive. So, overall, Queclink for me is an example of a reliable partner and supplier. I particularly like their personal and asset trackers and have a very positive experience testing Queclink GL300. Actually, the most popular GPS tracker on the Wialon platform is Queclink GL320MG (40+ thousand connected devices).
Summary
Queclink is a top player on the telematics and IoT market with exceptional quality, support, innovative solutions, and customization capabilities. The brand's philosophy that puts the customer first and the engineering team of 300+ professionals allows designing chip-level technology solutions and driving the time-to-market from ideation to a manufactured product to mere months. So whatever your next project is, Queclink will have a suitable offering just for you.
---
---